Introducing
Mr Beaufort
The Racehorse
Meet the newest member of our team and join us on this slightly mad adventure! Could he be the next Frankel or could he be a flop? Who knows, you'll have to wait and see...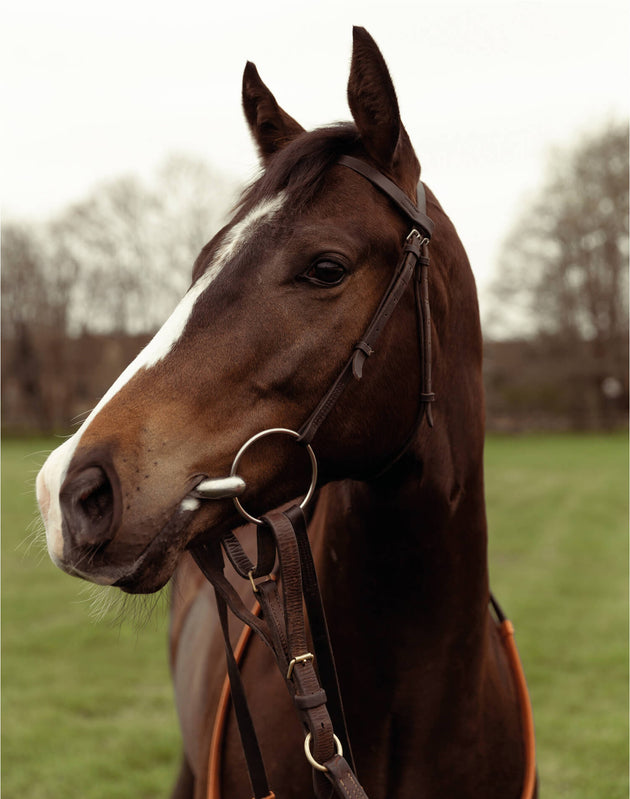 From designing the silks to meeting the trainer and heading out on the course, we're giving you behind the scenes, VIP access to the glorious Mr Beaufort and the wonderful, whacky world of racing.
Lean, keen and ready for the races.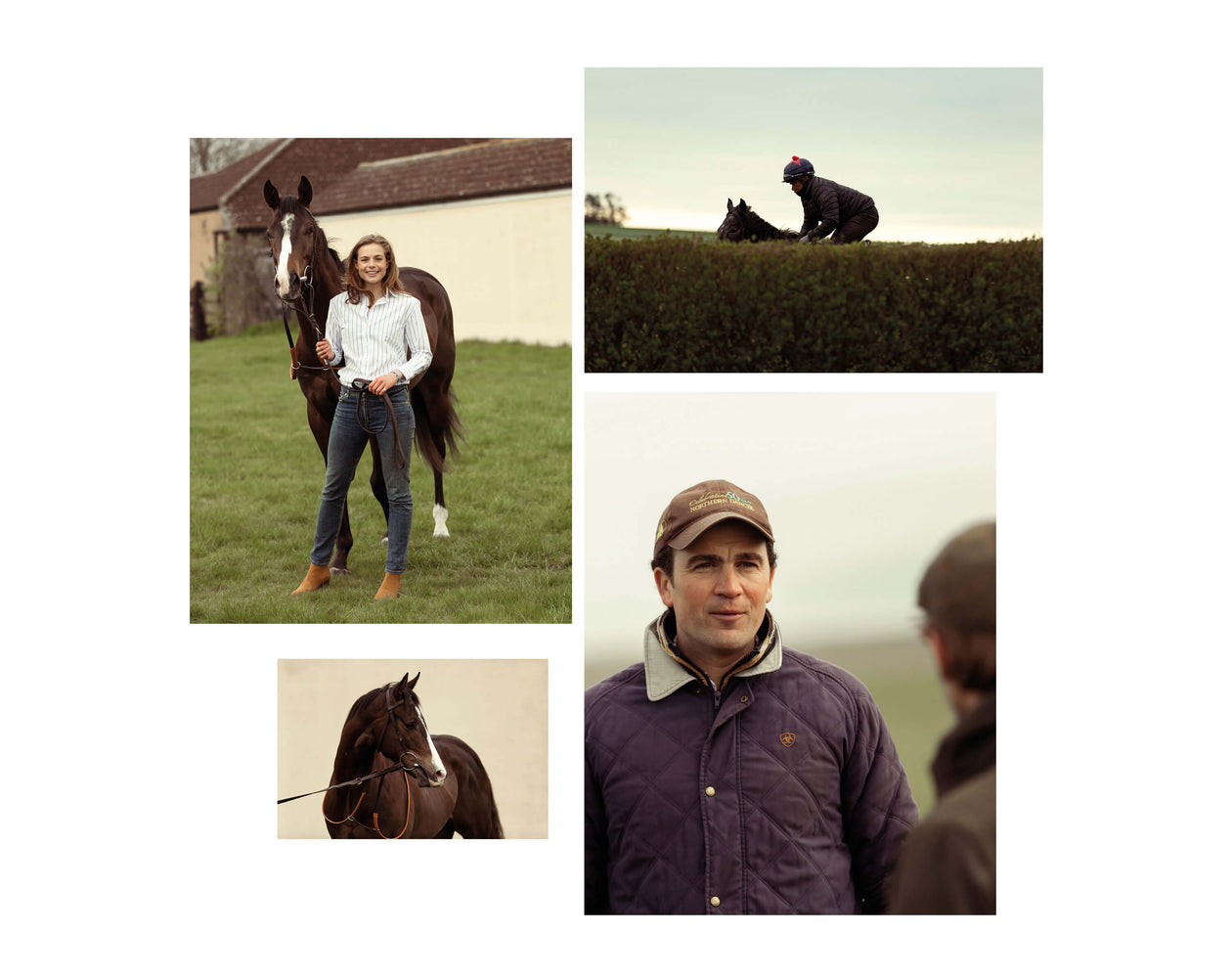 THE STATS
Mr Beaufort is a flat racer, so he's fast...really fast; this type of racing is all about speed, stamina and skill. He's related to a whole host of winners, so we've got our bets on him this season.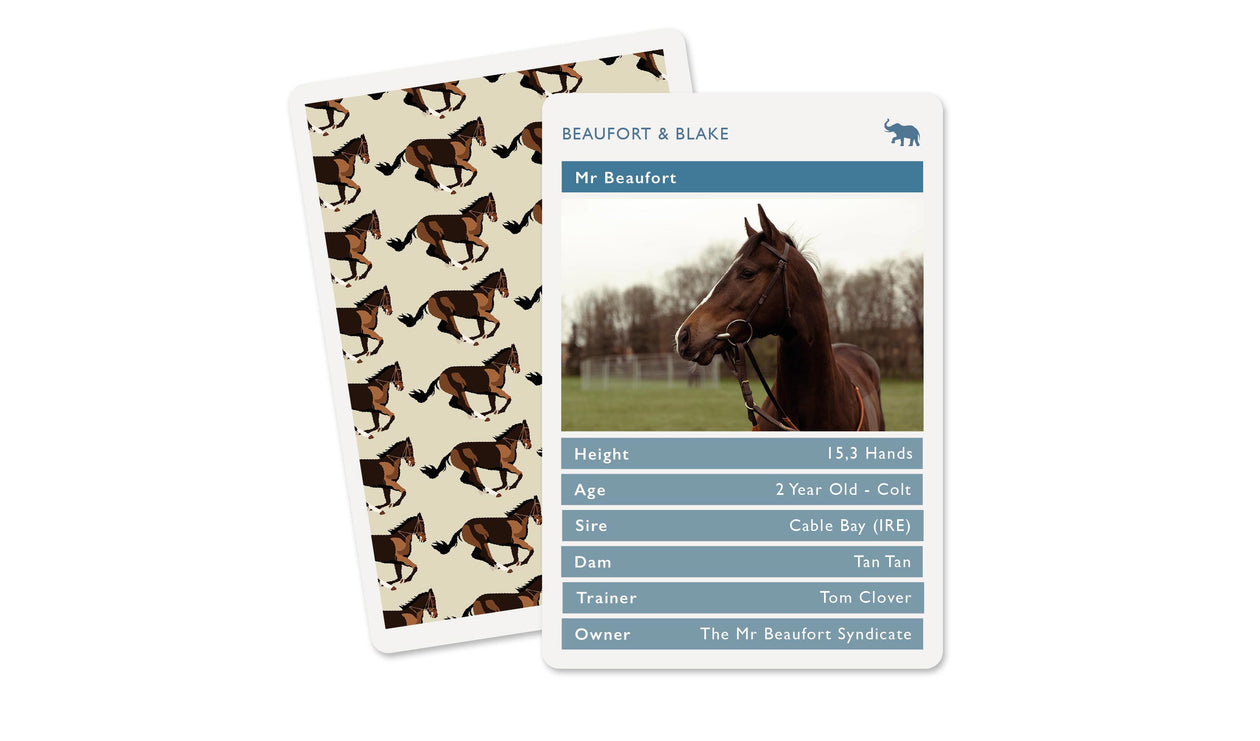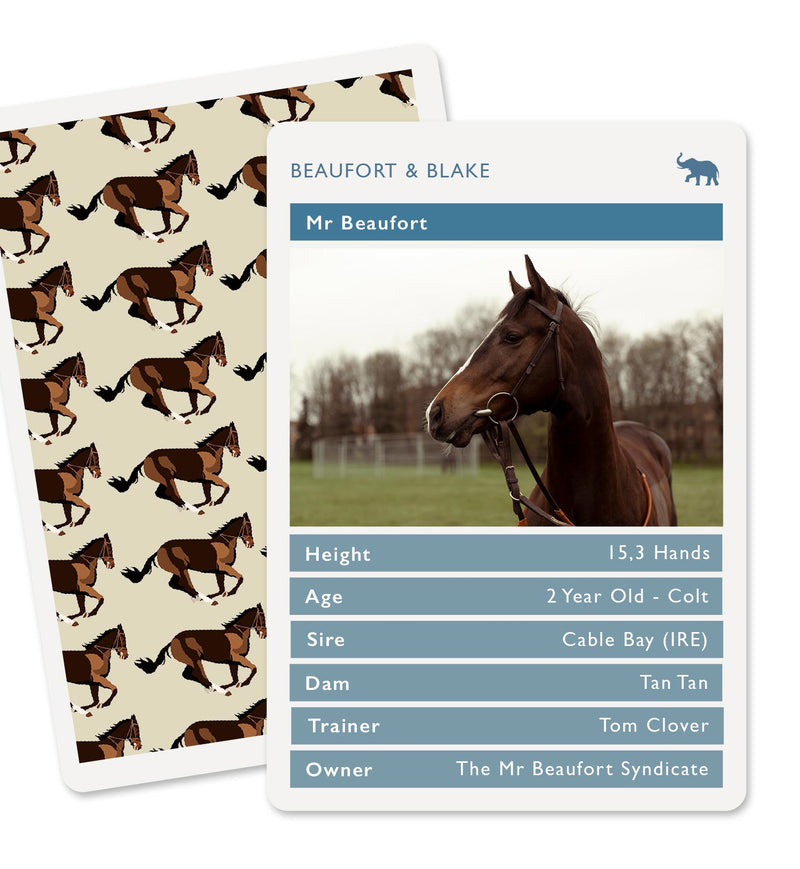 DESIGNING THE SILKS
Dating back to 18th Century, jockey silks are thought to be rooted in battle traditions and the idea of wearing a uniform to show which side you were fighting for.
They remain an important part of racing today, worn as a clear badge of honour that lights the racecourse with colour. Whether standing by the track or watching through binoculars, you can clearly spot each racer.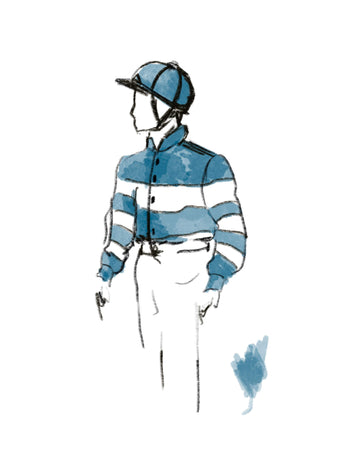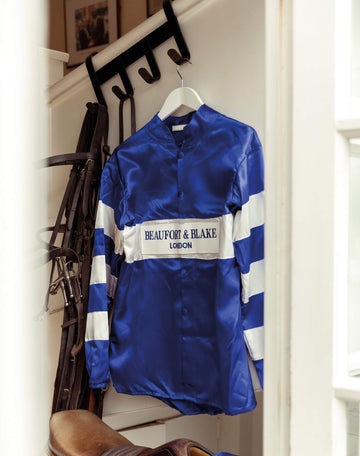 No two jockeys can wear the same the design or colour. In true Beaufort & Blake style, Mr Beaufort's silks are patterned with our signature blue and preppy white stripes.
Putting our idea into fabric, the silks were then cut with a laser machine and sewn together by a team of skilled artisans. Bold and bright, you won't be able to miss him as he storms around the course.
OFF TO A FLYING START
Mr Beaufort's first season got off to a flying start, and we're incredibly proud of his performance. In September he caused quite a stir, coming third in his debut race in Nottingham. Then, just a few weeks later, he gave us another reason to celebrate, finishing in second place in Bath. What do you think, can he continue this streak and triumph in his third race? You'll just have to stay tuned to find out...