12 DAYS OF XMAS - FESTIVE OFFERS
WINTER PURSUITS
As winter teases its arrival, it's time to prepare for the cooler and shorter days ahead. Why hunker down and hibernate when there are so many winter pursuits to be enjoyed? From camp side cookouts and foraging adventures through to frosty morning dog walks, we plan to make every hour of daylight count.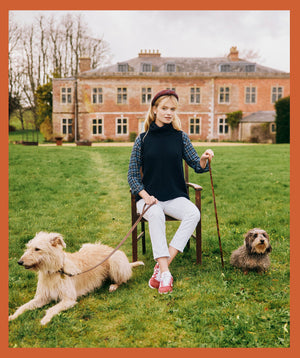 Cosy season has commenced. Wrap up in our collection of indulgently soft knitwear, from chunky cardigans and classic rollnecks through to the statement Clydesdale Horse Jumper. Following in the footsteps of last year's sheep jumper, it's ideal pony-ing, potter-ing, P2P-ing attire.
Seasonal festivities call for us to gather in merriment.
Matching plaid attire, strictly optional (but strongly advised).
Terms & Conditions
|
Privacy & Cookie Policy
|
© Copyright Beaufort & Blake Limited 2023. All Rights Reserved.