Denim is made from strong cotton fibres, sometimes mixed with elastane to give the garment stretch and flexibility. The natural indigo dyes traditionally used means the fabric ages uniquely with wear, however this can also result in colour transfer and fading. All of our denim is produced close to home, in our partner factories in Portugal.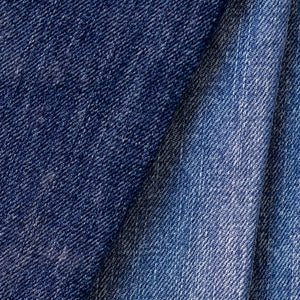 To extend the life of your denim, we recommend washing inside out, in cool water and with similar colours, on a warm cycle. Where possible, spot clean to maximise wear between washes. We also suggest you air dry denim garments, either hanging or lying flat.

Tempting though it is, jeans don't really like tumble driers either, so we recommend air drying.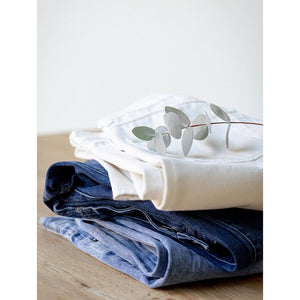 Terms & Conditions
|
Privacy & Cookie Policy
|
© Copyright Beaufort & Blake Limited 2023. All Rights Reserved.