12 DAYS OF XMAS - FESTIVE OFFERS
Wool
Wool is used for its versatile, breathable, and insulating properties, but needs careful handling to keep it looking its best. We would always spot clean stains rather than washing the whole garment, and we recommend airing your knitwear for freshness to keep laundering to a minimum.

We use Italian yarn and manufacture largely in Portugal and Italy, although we sometimes venture further afield for more complicated designs and yarns.
LAMBSWOOL
Lambswool is taken from the first shearing of a sheep, so the fibre is extremely soft and silky, yet resilient. Lambswool is the most hypoallergenic of all wool types.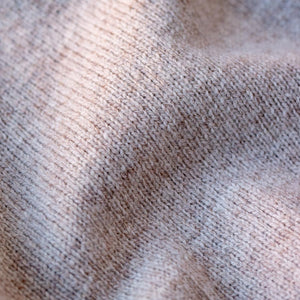 MERINO WOOL
Merino wool is sheared from merino sheep and is sourced predominantly from Australia. This wool is superfine, incredibly soft and is naturally very insulating with water repellant properties.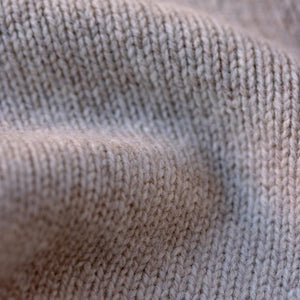 Blended Fibres
Sometimes it is necessary to add other fibres to knitwear, to reduce weight or support a complicated knitting design. These other yarns can add strength and better prevent shrinkage and pilling.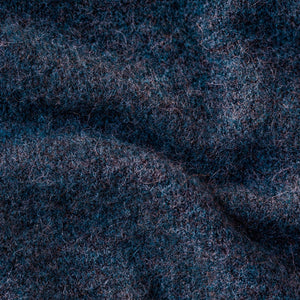 Any natural fibre is likely to pill or bobble over time, especially in areas of high friction, such as the armpit. Even the fleece on a sheep pills. Many brands will mix their wool with other fibres to reduce pilling, but we prefer to keep our wool as natural as we can.

We recommend investing in a pilling comb to gently remove pilling when it starts to occur.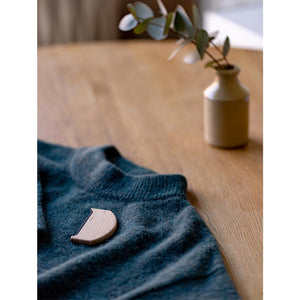 The wool cycle on a washing machine is not the same as hand washing, as it spins and twists the garment rigorously. We would never advise putting knitwear in the washing machine, as wool doesn't really like water. Some brands add a chemical treatment to make their jumpers machine washable, but we prefer to keep it natural as we can.

We recommend you gently roll your knitwear in a towel to absorb excess moisture after hand washing, then lay flat to dry.
We also suggest you store your knitwear folded, on shelves, as hanging your knitwear from a clothing rail can lead to misshaping over time.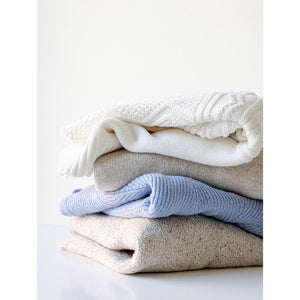 Terms & Conditions
|
Privacy & Cookie Policy
|
© Copyright Beaufort & Blake Limited 2023. All Rights Reserved.